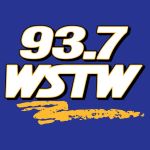 93.7 WSTW - 93.7 FM Wilmington
WSTW (93.7 FM, "93.7 WSTW") is a commercial FM radio station licensed to serve Wilmington, Delaware. The station is owned by (Forever Media) and broadcasts a contemporary hit radio (CHR) format.
WSTW's studios and offices are on Shipley Road in Wilmington. Its broadcast tower is also located there, north of Downtown Wilmington at (39°48′57.3″N 75°31′45.2″W). In addition to Wilmington and Northern Delaware, the station's 47,100 watt signal covers Philadelphia and other parts of Pennsylvania as well as sections of New Jersey and Maryland.
Contacts
| | |
| --- | --- |
| Address | 2727 Shipley Rd. Wilmington, DE 19810 |
| Phone | +1 302-478-1010 |
| Email | mvizza@forevermediainc.com |
| Website | http://wstw.com/ |